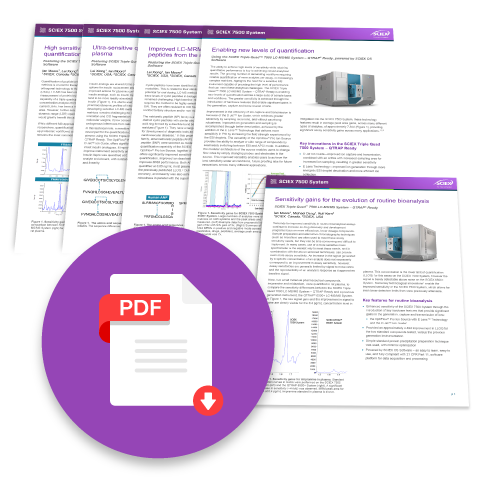 Download this pack of technical notes and learn how to achieve…

ULTRA-SENSITIVE QUANTIFICATION
Get ready to attain lower levels of quantification and broader coverage, with a linear dynamic range spanning up to 6 orders of magnitude.

HIGH REPRODUCIBILITY
Gain high flexibility and robustness you need to meet diverse application needs with a single-source solution with the new OptiFlow® Pro Ion Source and the DJet™ Ion Guide.

POWERFUL SOFTWARE
Discover the power of SCIEX OS Software, an easy-to-use, compliance-ready, single platform for acquisition, processing and data management.

Related to: RUO-MKT-03-11712-A and RUO-MKT-02-11886-A
For research use only. Not for use in diagnostic procedures.