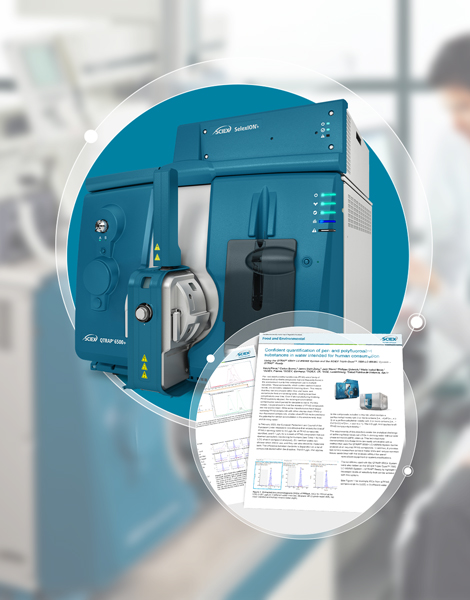 Hit PFAS limits set by the 2020 European Drinking Water Directive
Confident quantification of PFAS in water intended for human consumption
Learn about a method that uses 2 instruments to create 1 solution for accurately quantifying per- and polyfluoroalkyl substances (PFAS) to meet regulatory limits.
Get the technical note that details how you can:
Easily meet PFAS limits as required by the European Union (EU) Water Directive 2020/2184 with the SCIEX QTRAP® 6500+ LC-MS/MS System, without specialized equipment or system modifications.
Exceed limits and GO BEYOND with increased sensitivity on the Triple Quad™ 7500 LC-MS/MS System – QTRAP® Ready.


Access the complete technical note to learn about this accurate, robust and precise method.
Related to RUO-MKT-02-13414-A
For research use only. Not for use in diagnostic procedures.