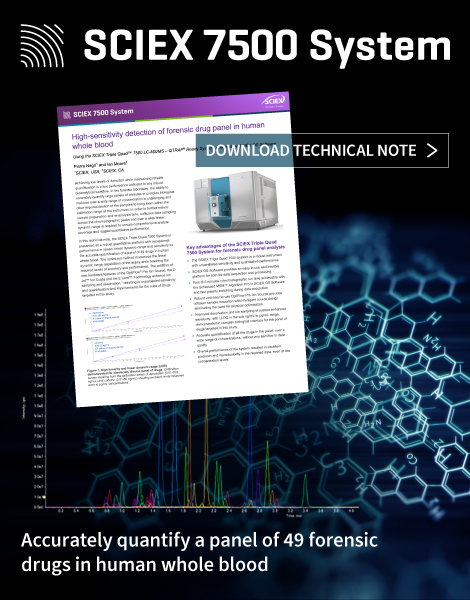 Robust drug detection with the SCIEX Triple Quad™ 7500 LC-MS/MS System – QTRAP® Ready
Learn how the SCIEX 7500 System can enable enhanced detection of 49 drugs with Scheduled MRM™ Algorithm Pro and SCIEX OS Software
In this technical note, learn how the SCIEX Triple Quad 7500 LC-MS/MS System – QTRAP Ready can serve as a robust quantitative platform for drug detection. You will get insight into how its high-speed performance, linear dynamic range and sensitivity helped enable the accurate quantification of a panel of 49 drugs in human whole blood.

Read this technical note and discover how the features of the SCIEX 7500 System resulted in significantly improved sensitivity for the suite of drugs targeted in this study.
Download the technical note today
RUO-MKT-02-11427-A
For research use only. Not for use in diagnostic procedures.