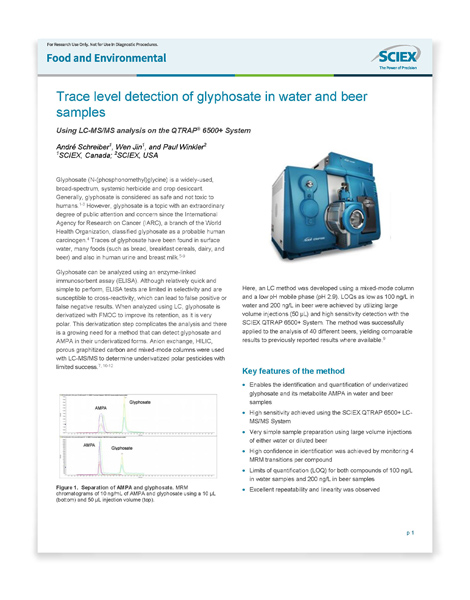 Bottoms up: Detect glyphosate in your beer with LC-MS/MS
Trace levels of the weed-killing chemical, glyphosate remain a secret ingredient in many beverages. Help ensure the safety of consumers with a highly sensitive method that uses LC-MS/MS to identify and quantify glyphosate in beer.

In this technical note, learn how this approach can help:
Achieve high sensitivity, repeatability, and linearity
Identify glyphosate and AMPA in 40 different beer samples
Detect levels between 0.22 and 23.78 µg/L


RUO-MKT-18-12823-A
For research use only. Not for use in diagnostic procedures.