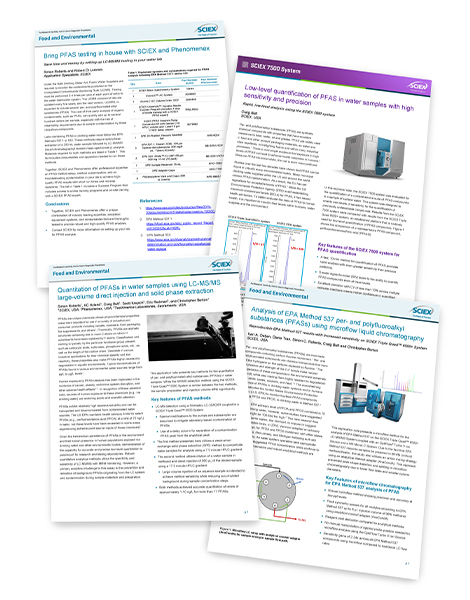 Direct injection methods to identify PFAS in drinking water
Accurate. Fast. Seamless.
2 reasons you want this content pack:
Discover sensitivity and reproducibility
Get practical examples of how you can easily analyze PFAS compounds at low levels and create a reproducible method to meet EU drinking water regulatory requirements.


Get hidden tips and tricks
Experience the intuitive functionality of SCIEX OS Software—including library searching, method processing and data review.
Related to RUO-MKT-02-4707-A and RUO-MKT02-11534-A
For research use only. Not for use in diagnostic procedures.