Use of High-Resolution QTOF LC-MS/MS for the Analysis of Pesticides
On-Demand Webinar
Validating the Routine Use of High-Resolution QTOF LC-MS/MS for the Analysis of Pesticides in Baby Food
Pesticide residue analysis of baby food products represents a challenge for routine control laboratories as a consequence of the stringent EU MRL in place (EC/125/2006 Directive). It makes it necessary to reach low LOQ in the validated methods for a specific group of pesticides.
In the webinar:
Discover an advanced workflow for pesticide screening
See how SWATH® Acquisition; a full scan non-targeted screening method can quantify approximately 1ug/kg
Learn more about the effectiveness of the SCIEX X500R QTOF high-resolution mass spectrometer in handling samples with complex matrices
Presenter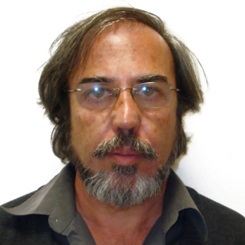 Amadeo Fernández-Alba
Professor of Analytical Chemistry, University of Almeria, Spain & Head of the European Union Reference Laboratory (EURL) for Pesticide Residues in Fruits and Vegetables
Watch On Demand:
RUO-MKT-18-5396-A
For research use only. Not for use in diagnostic procedures.