The Use of a QTOF in a Contract Laboratory
On-Demand Webinar
The Use of a QTOF in a Contract Laboratory for Routine Pesticide Analysis in Food and Feed
The common perception of a QTOF is that it is used more as a screening instrument rather than a routine instrument for quantitative targeted analysis of pesticides. However, as a scanning instrument, the number of analytes in one run is only limited by the extraction and chromatography surrounding the compound of interest.
In the webinar, NofaLab discusses the:
Effectiveness of SCIEX X500R QTOF LC-MS/MS System for high-throughput analysis of pesticide residues in food and feed. This presentation demonstrates both the instrument capabilities and the use of data analysis to create an efficient and robust method.
Power of SWATH® Acquisition in food and feed samples testing for over 700 pesticides; consistent with the performance criteria to meet EU regulations.
Presenter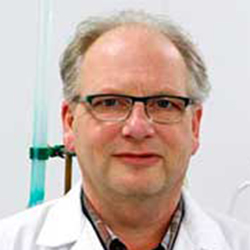 Wim Broer
Manager, Science & Development, NofaLab, The Netherlands
Register to Watch
Relates to RUO-MKT-17-8204-A
For research use only. Not for use in diagnostic procedures.