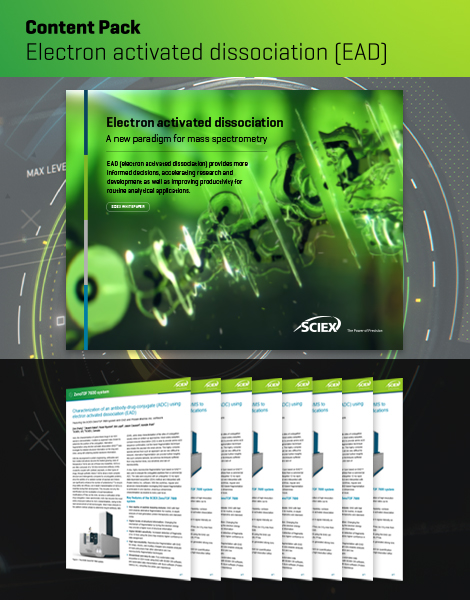 Content pack:
Electron activated dissociation (EAD)
A step change in fragmentation technology
Learn how to utilize controlled electron activated dissociation tunable fragmentation of all molecule types to attain reproducible, consistent data with MS/MS scan rates of up to 133Hz.
Complete this form to get free access 9 to the SCIEX EAD white paper, the ZenoTOF 7600 system technical overview and 9 technical notes showcasing the key benefits of this ground-breaking approach for tandem mass spectrometry applications.
Get your EAD content pack
Related to: RUO-MKT-18-13402-A
For research use only. Not for use in diagnostic procedures.