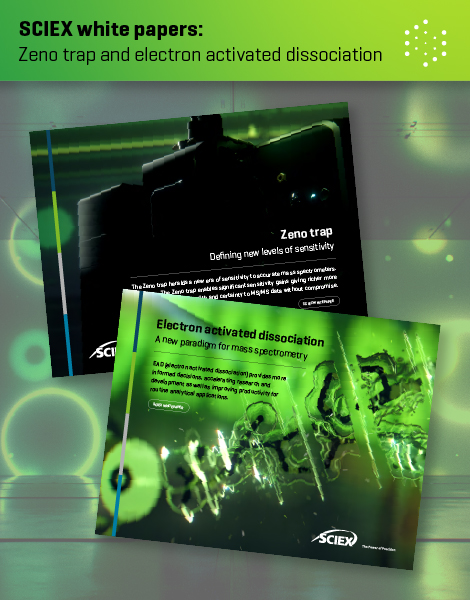 Gain access to 2 whitepapers: Zeno trap and electron activated dissociation
Get ready to discover how this combined power of Zeno trap pulsing with EAD fragmentation technology (electron activated dissociation) will help you to uncover structural information, previously inaccessible, and uncover new information for certainty in your results to make better-informed decisions, faster. Complete the form below you and will gain access to, 2 exclusive SCIEX whitepapers:
Zeno trap: The next era of sensitivity for accurate mass
Electron activated dissociation (EAD): A step change in fragmentation technology
Related to: RUO-MKT-19-13372-A & RUO-MKT-19-13373-A
For research use only. Not for use in diagnostic procedures.