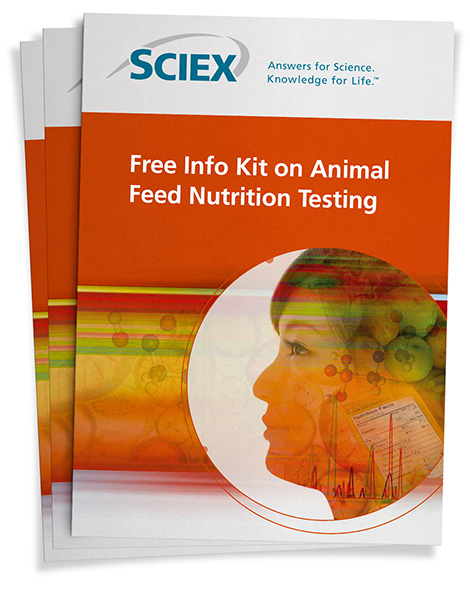 Download the Key Tools for Your Animal Feed Nutrition Testing
Livestock farmers demand the highest quality and nutritional value from their animal feed. Before your product goes to market, you might need to run certain tests on your biomass feed to ensure it meets nutritional and safety requirements and the quality standards of your organization. SCIEX offers your animal feed testing laboratory affordable workflows to deliver comprehensive quality assurance and control measures so that you can have a quick return on your investment. With our liquid chromatography-mass spectrometer (LC-MS/MS) and Capillary Electrophoresis (CE) systems you will be:
Testing your products for a nutritional profile
Detecting any unwanted low limit trace contaminants
Signing off on batches sooner to get your product out to customers
Download this info kit to learn more about the efficient workflows for your animal feed nutrition testing today!
Brochure: SCIEX Guide to Animal Feed Nutrition Testing
Technical Note: Ensuring Quality and Freshness in Animal Nutrition Products
Technical Note: Analysis and Quantification of Mycotoxins in Cereals Using MRMHR on the SCIEX X500R QTOF System with SCIEX OS Software
Brochure: The Phenomenex Essential Guide for Biofuel Analysis


Relates to RUO-MKT-02-8863-A, RUO-MKT-02-8894-A, RUO-MKT-07-8837-A