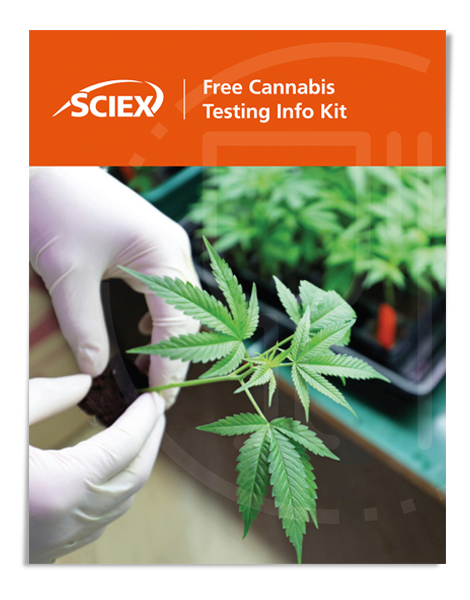 Download: Free Cannabis Testing Info Kit
With the boom of the cannabis industry, regulators are beginning to impose stricter product standards in efforts to ensure consumer safety. Cannabis testing labs are now required to test samples for mold, mycotoxins, potency, and pesticides which need sensitive and specific analysis techniques.

To help your lab get ahead to tackle new regulations, we have you covered. SCIEX LC-MS/MS cannabis solutions allow you to match all chemical residues to the lower possible limit, within a single instrument.
Download Your Exclusive Cannabis Testing Info Kit, Which Includes:
Technical Flyer: Meet California's Cannabis Testing Requirements Using SCIEX LC-MS/MS
Technical Note: Comprehensive Cannabis Analysis: Pesticides, Aflatoxins, Terpenes, and High Linear Dynamic Range Potency from One Extract Using One Column and One Solvent System
Technical Note: Quantitation of Oregon List of Pesticides and Cannabinoids in Cannabis Matrices by LC-MS/MS
Technical Note: Analysis of the Massachusetts Cannabis Pesticides List Using the SCIEX QTRAP® 6500+ System
Technical Note: Achieving the California Pesticide Regulations in Cannabis Using Optimized APCI and ESI Techniques
On-Demand Webinar: Optimization of Cannabis Pesticide Testing in an Uncertain
Download the Info Kit Today:
RUO-MKT-18-8008-B
For research use only. Not for use in diagnostic procedures.