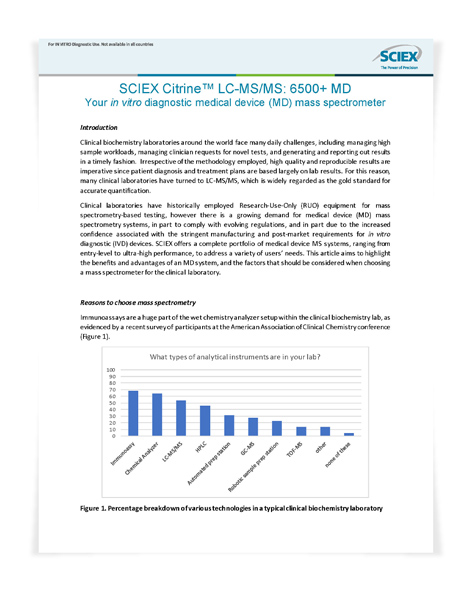 SCIEX Citrine™ LC-MS/MS System: 6500+ MD
What are the advantages of a medical device from SCIEX?
Clinical biochemistry laboratories face many decisions. You need to choose which type of mass spectrometry system is best for you. This article outlines the benefits of choosing a medical device for your routine diagnostic workflow.
Read more about:
Specialized after-sales support—dedicated application support for clinical diagnostics customers
High-priority service and maintenance— an additional value for medical devices over traditional service contracts
Online training and education—peace of mind for operators


Related to IVD-MKT-20-10611-A