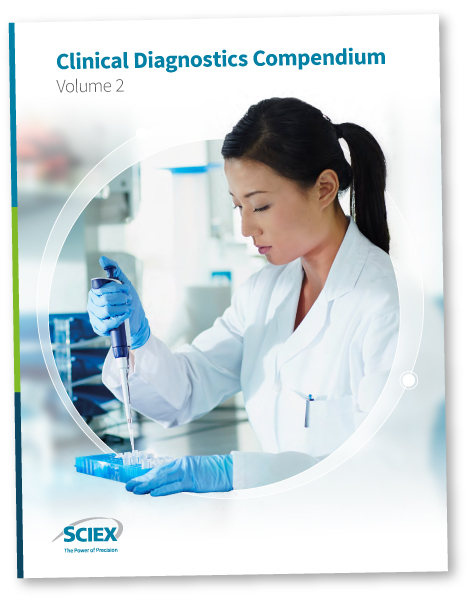 SCIEX Clinical Diagnostics Compendium Volume 2
Discover Over 40 Pages of Innovative Technologies Designed for Your Lab Involving:
Free Triiodothyronine and Free Thyroxine (Free T3/T4)
Metanephrine, Normetanephrine and 3-Methoxytyramine
Comprehensive endocrine panel
Water-soluble vitamins, fat-soluble vitamins


Related to IVD-MKT-20-9797-A
SCIEX Diagnostics products are for in vitro diagnostic use. Product(s) may not be available in all countries. For information on availability, please contact your local representative. All other SCIEX products are for research use only. Not for use in diagnostic procedures.