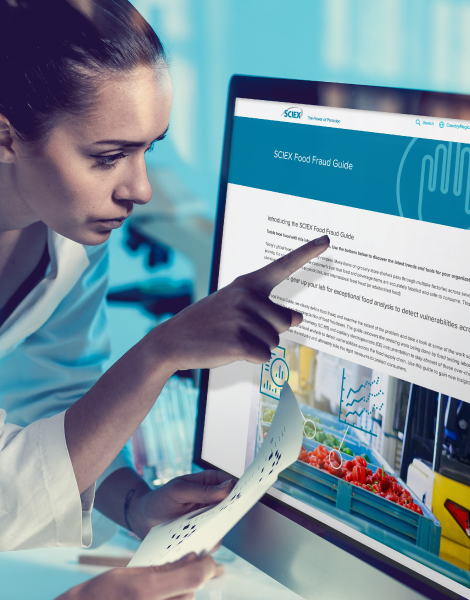 Is Your Lab Prepared to Fight Food Fraud?
Download the Free SCIEX Food Fraud Guide
The all-new guide gives you insights into understanding the scope of food fraud and how to take the right measures to protect consumers.
What You'll Learn
The principles of food fraud and the extent of the problem
Measures scientists around the globe are taking to deter fraudsters
Information on the tools SCIEX offers to help identify emerging threats


Related to RUO-MKT-03-8921-A
For research use only. Not for use in diagnostic procedures.