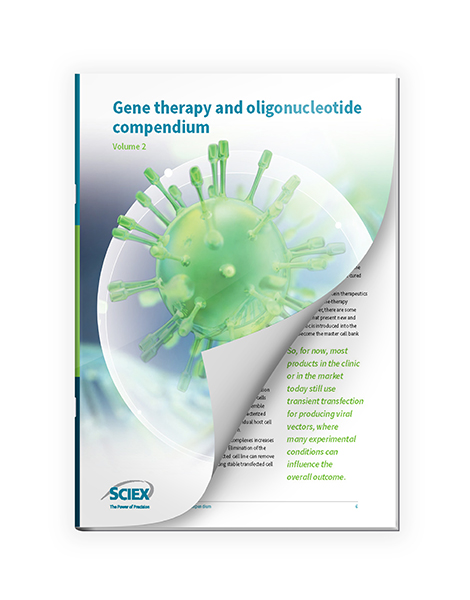 Discover precision analytics for oligonucleotide, cell and gene therapy
Gene therapy and oligonucleotide compendium volume 2
The gene therapy landscape continues to rapidly evolve. To stay ahead of the curve, you need to understand the growing trends and market landscape. On top of that, you need fast, accurate and comprehensive tools and methods for the analysis of viral vectors, plasmids, oligonucleotides and other gene and cell therapy modalities.
Download the compendium to learn about:
Evolution of technologies for the manufacturing and analysis of gene therapy products
Innovative workflows for featured applications like adeno-associated virus analysis for full, partial and empty capsid ratio, genome integrity and purity
The latest methods for the advancement of oligonucleotides, gene therapies and genetic vaccines


RUO-MKT-18-10985-A
For research use only. Not for use in diagnostic procedures.