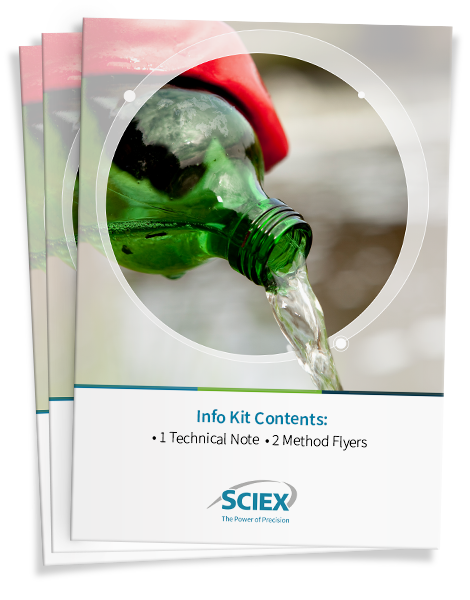 The hunt for PFAS and GenX is on
Download your info kit
You need a PFAS analytical method that is selective, sensitive and facilitates testing a broad suite of compounds of varying polarity. The following info kit offers you protocols and tools to give you that boost.

What You'll Get:
1 technical note which presents 2 methods to quantify PFAS water samples
2 method flyers which demonstrate the SCIEX Fluoros Library 2.0
Related to RUO-MKT-18-8106-B
For research use only. Not for use in diagnostic procedures.