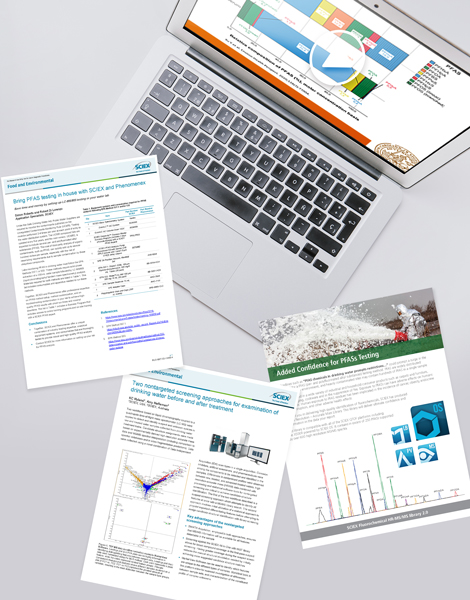 A beginners guide to get your PFAS analysis started
Detect, quantify and identify PFAS and GenX with confidence
This content pack includes:
EPA methods
Read technical notes on US EPA Methods 533 and 537.1 that describe solid phase extraction (SPE) LC-MS/MS approaches to quantifying per- and polyfluoroalkyl substances (PFAS) in drinking water.  


PFAS 101
Watch webinars and learn from experts such as Charles Neslund of Eurofins Lancaster Laboratories Environmental and Craig Butt of SCIEX as they explain the basics of PFAS and related technologies and regulations.


Non-targeted analysis
Get practical examples of how you can expand your environmental health laboratory's capabilities using state-of-the art instrumentation. 


Hidden tips and tricks
See how the intuitive functionality of SCIEX OS Software-including library searching, method processing and data review-can take your non-targeted workflows to the next level. 


Related to RUO-MKT-18-8106-B
For research use only. Not for use in diagnostic procedures.