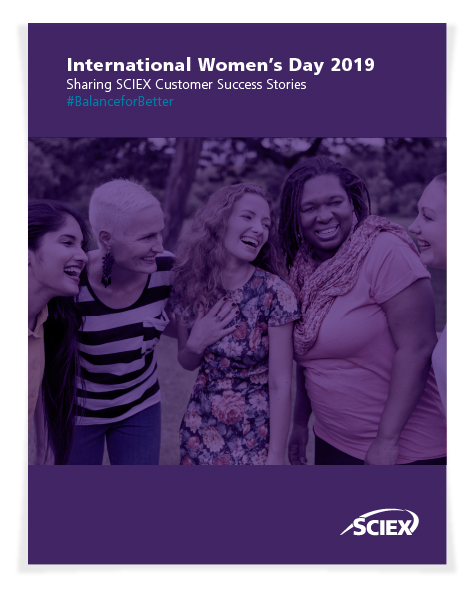 2019 International Women's Day
Sharing SCIEX Customer Success Stories
#BalanceforBetter
International Women's Day (8th of March) is a global day celebrating the social, economic, cultural and political achievements of women.

The day has occurred for well over a century, evolving from the fight for voting rights for women all over the world to a new emphasis on raising women to positions of influence and celebrating their achievements.
To help make a difference, we are sharing the stories and celebrating the successes of some of our women customers from across the region.
Related to RUO-MKT-07-9162-A