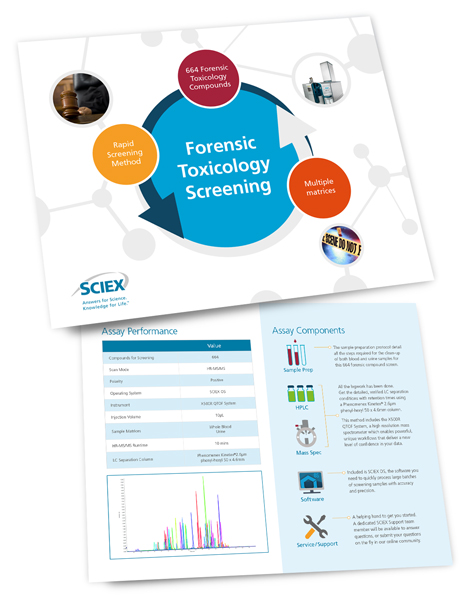 Reduce backlogs. Screen 664 toxicology compounds within 10 minutes.
Speed and precision are essential for forensic toxicologists. You need to quickly and accurately deliver a comprehensive analysis of your evidence.

The SCIEX Forensic Toxicology vMethod™ can help you screen 664 forensic toxicology compounds in less than 10 minutes.
With this vMethod, your lab can expect:
Increased uptime—reduce backlogs and avoid costly, time-consuming method development
Accurate results—the 664 forensic toxicology compounds have been optimized, along with the chromatographic separation conditions
"This broad-based drug screening method offers a good balance between chromatographic separation and analysis time."
—Alex Krotulski, Research Scientist at the Center for Forensic Science Research & Education at the Fredric Rieders Family Foundation
Related to RUO-MKT-18-6556- - A