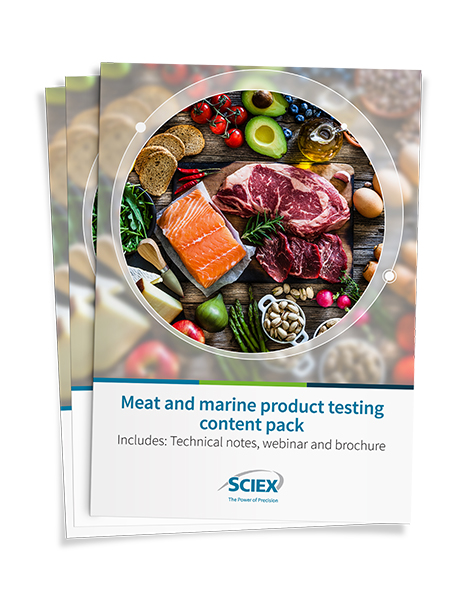 Meat Species and Adulteration Testing vMethod™ Content Pack
We are introducing the SCIEX Meat Species and Adulteration Testing vMethod. This method is developed and verified to help you identify the range of animal species in raw or cooked products across a variety of food and feed matrices.
Key advantages of this solution:
Highly selective for identifying proteins markers and other contaminants in meat samples
Enhanced sensitivity to detect peptides across multiple meat species at a threshold detection limit of 1% w/w (10 mg/g)
Flexible, verified method that can be run on the SCIEX QTRAP® 4500 LC-MS/MS System or the SCIEX QTRAP® 6500+ LC-MS/MS System, based on your sensitivity requirements


RUO-MKT-18-6270-A
For research use only. Not for use in diagnostic procedures.