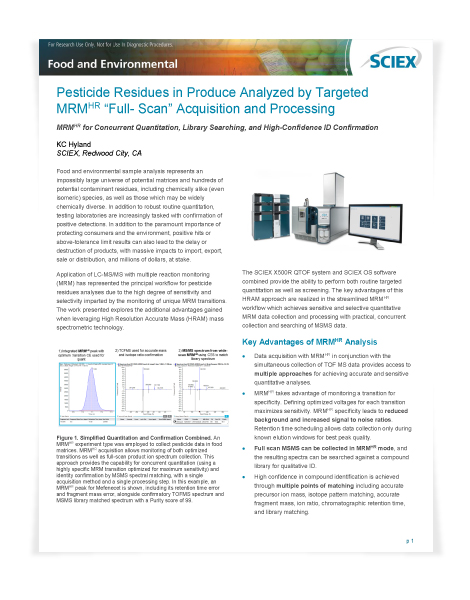 Discover the advantages of MRMHR analysis for your pesticide residue screening
The technical note demonstrates how you can help ease your targeted quantification and screening by leveraging the power of MRMHR analysis.

Key advantages of this approach:
Simultaneous collection of TOF MS data gives you access to multiple approaches for achieving accurate and sensitive quantitative analyses
High specificity and sensitivity with reduced background and increased signal-to-noise ratios
High confidence in compound identification through multiple points of matching including accurate precursor ion mass, isotope pattern matching, accurate fragment mass, ion ratio, chromatographic retention time and library matching
RUO-MKT-18-7988-A
For research use only. Not for use in diagnostic procedures.