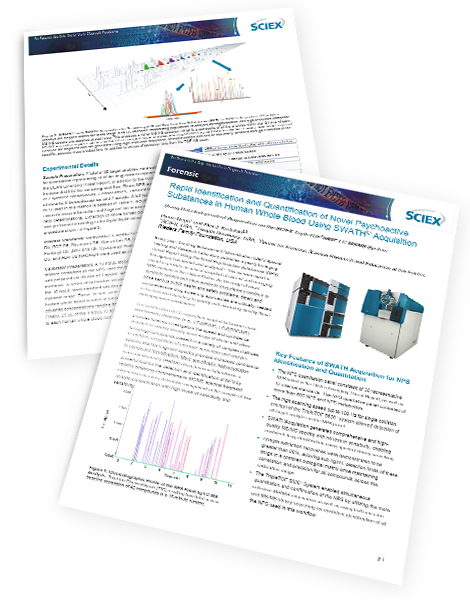 A Drug Screening Approach for Emerging Novel Substances
Download A Free Technical Note Today!
Get the latest technical note on our comprehensive drug screening workflow that uses the TripleTOF® 5600+ System for the analysis of NPS listed in the DEA's Emerging Threat Report.

See how SWATH® Acquisition generated comprehensive and high-quality MS/MS spectra. Without compromising sensitivity, the technology enables confident drug identification using spectral library searching.
Download the Drug Screening Technical Note:
Related to RUO-MKT-02-8322-A
For research use only. Not for use in diagnostic procedures.