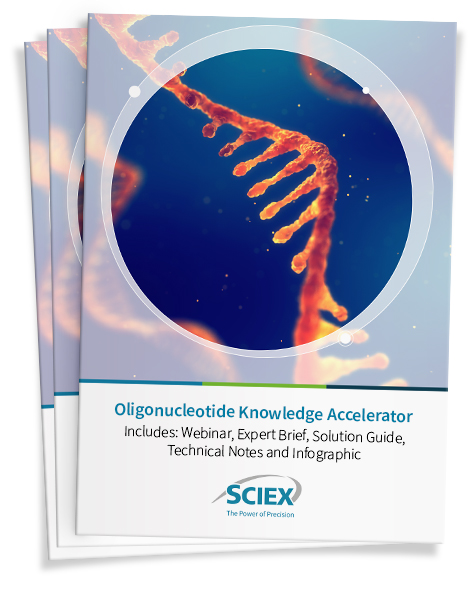 Learn How to Achieve the Unexpected in Your Oligonucleotide Analysis
Whether you need high sensitivity for quantification or to characterize impurities and catabolites, SCIEX has complete end-to-end solutions for fast, easy, and confident LC-MS oligonucleotide analysis.
Download the Oligonucleotide Analysis Resources to:
Gain an understanding of the analytical challenges posed by therapeutic oligonucleotides from the webinar
Learn the do's and don'ts of oligonucleotide analysis in an easy-to-read one-page infographic
See data that demonstrates how you can accelerate your lab's proficiency in oligonucleotide analysis in the various technical notes
Get an overview of the exclusive technologies SCIEX offers to address your most important analytical challenges with oligos.


Get My Oligo Analysis Resources:
Related to RUO-MKT-03-9526-A & RUO-MKT-07-9894-A
For research use only. Not for use in diagnostic procedures.