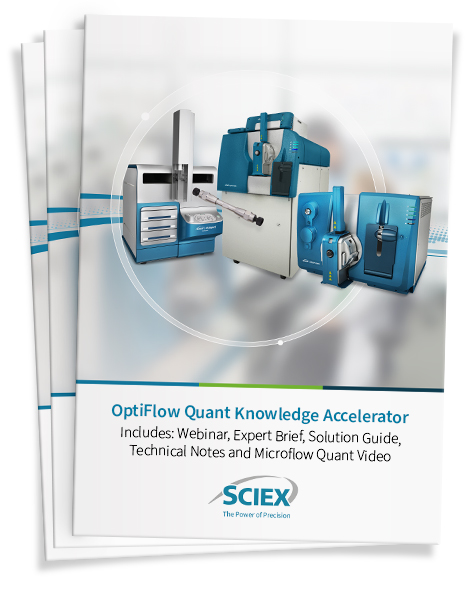 Get Ready to Learn How to Transform Your Quantitation
Developing novel therapeutics and biotherapeutics can be a real challenge when you need to meet the desired levels for quantification of an assay in a complex matrix. Download this knowledge accelerator to learn how microflow can help bridge that sensitivity gap. You can enjoy the same robustness and usability as analytical flow rates.
What You'll Get:
A solution brochure with detailed system and software information
A depiction of why moving to microflow is essential for your lab
A video on the newest innovations for microflow quantification
An exclusive customer webinar from Pfizer discussing how this solution has enhanced their workflows
Technical application notes on biotherapeutic quantification using the OptiFlow Quant Solution


Get Your Knowledge Accelerator Pack:
Related to RUO-MKT-03-9272-B
For research use only. Not for use in diagnostic procedures.