PFAS analysis by nominal and high-resolution accurate mass spectrometry
On-demand webinar
Health concerns have driven more interest in effective means to identify and monitor poly- and perfluoroalkyl substances (commonly referred to as PFAS or "forever chemicals") in the environment. The following webinar demonstrates the robust ability of liquid chromatography tandem mass spectrometry (LC-MS/MS) to deliver fast and accurate results.
You will learn:
How to achieve low levels of quantitation (LOQ) when measuring PFAS in various environmental samples, including water, soil and aqueous film-forming foams (AFFF)
The differences between two workflows—solid-phase extraction (SPE) and direct large-volume injection—in analyzing drinking and groundwater
About key chromatography and LC considerations to improve peak shape and reduce background contamination
How to run a non-targeted analysis using the X500R QTOF System to characterize novel PFAS compounds in AFFF-contaminated groundwater with compound identification using a verified fluorochemical high-resolution MS/MS spectral library
Presenter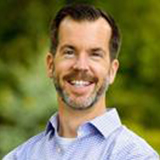 Craig Butt
Product Application Specialist in the Environmental, Food and Beverage, SCIEX
Register here
RUO-MKT-18-10144-A
For research use only. Not for use in diagnostic procedures.