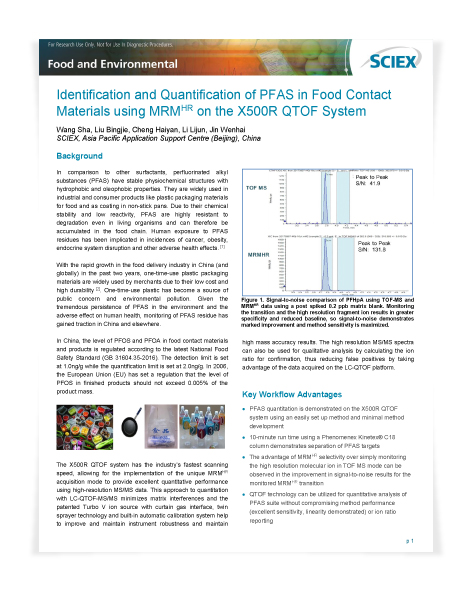 Identify and quantify PFAS in food contact materials
Food packaging can contain chemicals called per- and polyfluoroalkyl substances (PFAS), which have been linked to potential health risks.

The following technical note demonstrates:
Ease of method set-up and development on a quadrupole time-of-flight mass spectrometry system
Fast 10-minute run time for the separation of PFAS targets
Enhanced selectivity for a real sample with matrix interference, using an MRMHR quantification method
High-sensitivity for the target chemical compounds that exceeds regulatory requirements


Related to RUO-MKT-02-8670-A
For research use only. Not for use in diagnostic procedures.