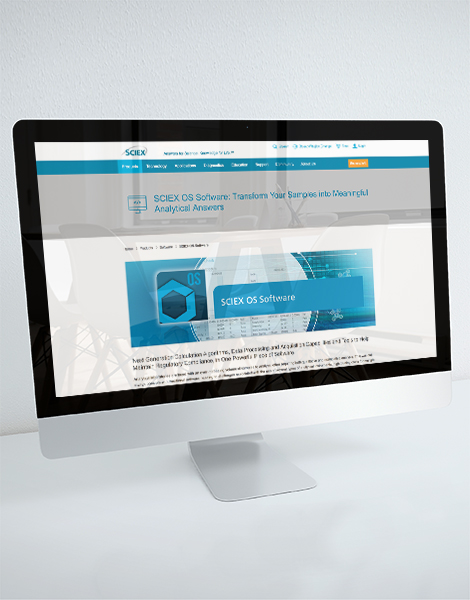 Ready to bring the power of SCIEX OS Software to your workflow?
Faster, easier, and more productive - yet familiar, powerful and secure!

Learn more about next-generation SCIEX software in your resource pack, explore upgrade options for your laboratories' needs and find out how you can get SCIEX OS Software now.

Your laboratory may be:
Challenged with large data sets
Stressed by manual review of data requiring significant time and introducing inconsistencies
Worried about high training costs for multiple software platforms across the lab
Overwhelmed by achieving regulatory compliance
The new SCIEX OS Software equips you in your pursuit to deliver accurate, clear, and reliable results in a convenient way:
Easy to implement, fast to learn with a point-and-click interface
Engineered to process complex data and present it in a user-friendly, navigable format, while alleviating potential pitfalls attributed to manual interpretation
Designed for regulated environments by providing tools to support 21 CFR Part 11 compliance
Download your upgrade info pack:
RUO-MKT-18-7918-B
For Research Use Only. Not for use in diagnostic procedures.