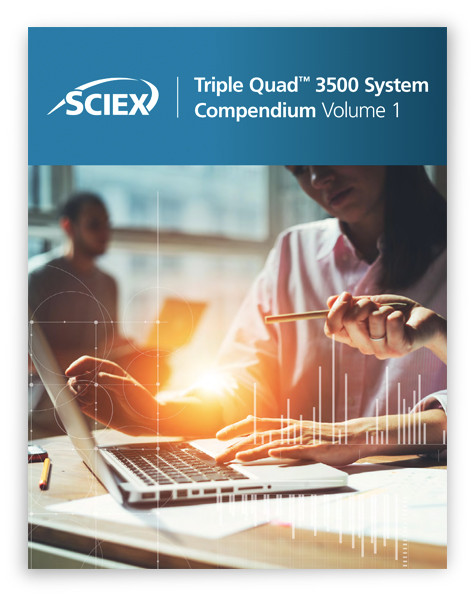 Welcome to the World of LC-MS/MS
It's Time to Expand Your Lab's Potential
In your laboratory's quest to deliver the accurate data on which you and your customers depend, you need an instrument that delivers premium performance at the right cost of ownership. The SCIEX Triple Quad™ 3500 LC-MS/MS system enables your laboratory to have uninterrupted operation so you can test complex samples, with minimal sample preparation, to yield a faster return on your investment.

The SCIEX legacy is that of quality, robustness, and exceptional customer service. Expand your lab's potential with the Triple Quad 3500 LC-MS/MS system and benefit from lucrative workflows and unrivaled accuracy of data.
See what the SCIEX Triple Quad 3500 LC-MS/MS system can do for your laboratory. Download the compendium today.
RUO-MKT-18-7982-A
For research use only. Not for use in diagnostic procedures.