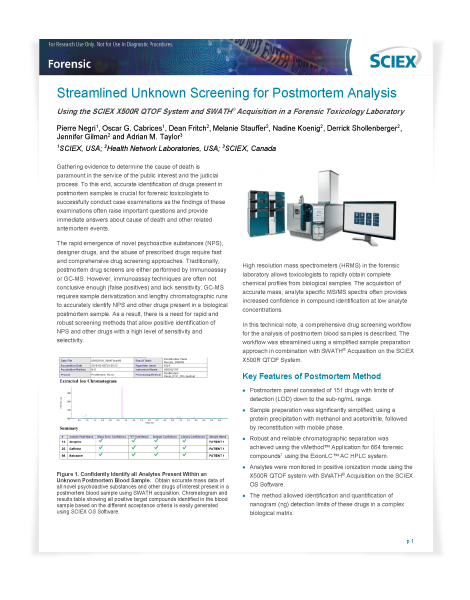 Streamlined Unknown Screening for Postmortem Analysis Technote
Download A Free Technical Note Today!
Gathering evidence to determine the cause of death is paramount in the service of the public interest and the judicial process. To this end, accurate identification of drugs present in postmortem samples is crucial for forensic toxicologists.

Streamlined sample reporting for efficient forensic case turnaround time
Sample preparation significantly simplified
Robust and reliable chromatographic separation

Whether you are new to SCIEX or a current customer, a novice or an expert, you will find this technical note beneficial.
Download the Technical Note Today:
Related to RUO-MKT-02-9073-A