Find out why you need LC-MS/MS for your toxicology analysis
Webinar on demand
Streamlining forensic laboratory informatics for NPS screening and quantification

Join Pierre Negri from the SCIEX Global Technical Marketing team as he demonstrates the power of LC-MS/MS to rapidly identify and quantify novel psychoactive substances.
You will learn how:
SCIEX instruments in combination with novel and intuitive informatic solutions provide a streamlined and comprehensive solution for the detection of these novel psychoactive substances
Data processing in typical workflows is performed on a set of real samples
SCIEX OS Software is used to streamline generation of results with a high level of confidence
Presenter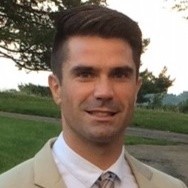 Pierre Negri
SCIEX Global Technical Marketing
Watch On Demand
Related to RUO-MKT-11-10478-A
For research use only. Not for use in diagnostic procedures.