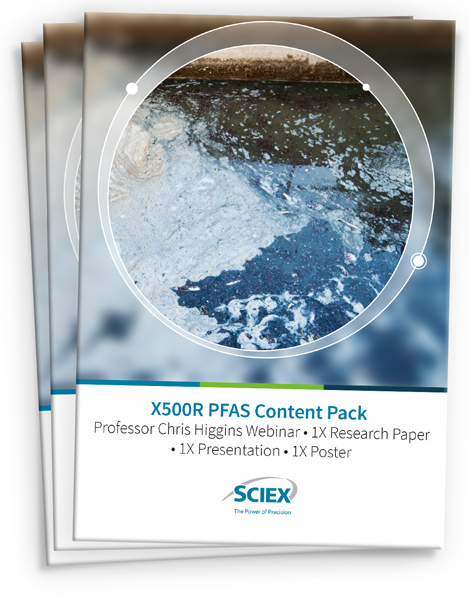 Demystify the PFAS puzzle with accurate mass technology
Download the X500R QTOF PFAS content pack
While PFAS' in their many forms make up some of the most studied and regulated compounds, new and mysterious types are surfacing all the time. One effective way to trace these compounds uses accurate mass technology. With the SCIEX X500R QTOF system, your lab will be able to run a combined target, suspect, and non-targeted PFAS analysis simultaneously.

Using accurate mass analysis and and data-independent fragmentation, the SCIEX X500R QTOF system will allow you to simultaneously run a:
Targeted analysis quantification with reference standards and mass‐labeled surrogates
Non-targeted analysis identification of novel compound
Suspect screening semi-quantification of suspected PFAS compounds (previously identified compounds without reference standards)
The power of SCIEX OS Software to report and analyze streamline data review and report generation through custom calculations and flagging rules
RUO-MKT-18-9238-A
For research use only. Not for use in diagnostic procedures.