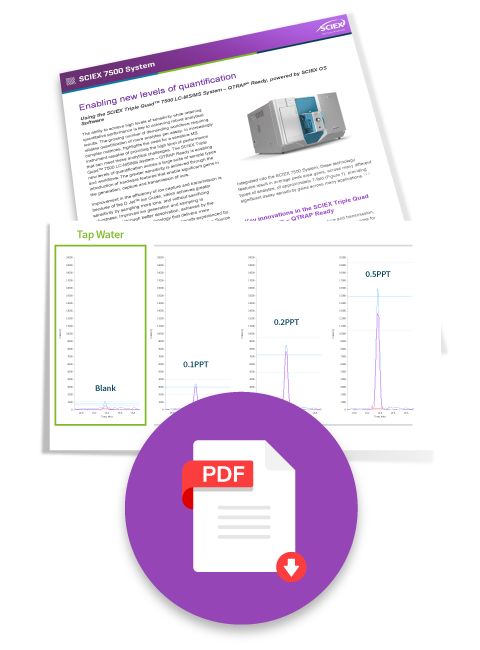 3 reasons you want this technical note


VERY HIGH SENSITIVITY
Learn how to achieve sub-parts-per-trillion detection limits for analytes in drinking water across a suite of 431 determinands.

STREAMLINED WATER ANALYSIS
Get insight into how a simple sample preparation strategy of direct aqueous injection can enable you to go beyond your current limits of sensitivity.

SEAMLESS EXPERIENCE
Understand how a single software platform, powered by SCIEX OS Software, supports data acquisition, processing and results review.

Related to RUO-MKT-02-11877-A
For research use only. Not for use in diagnostic procedures.